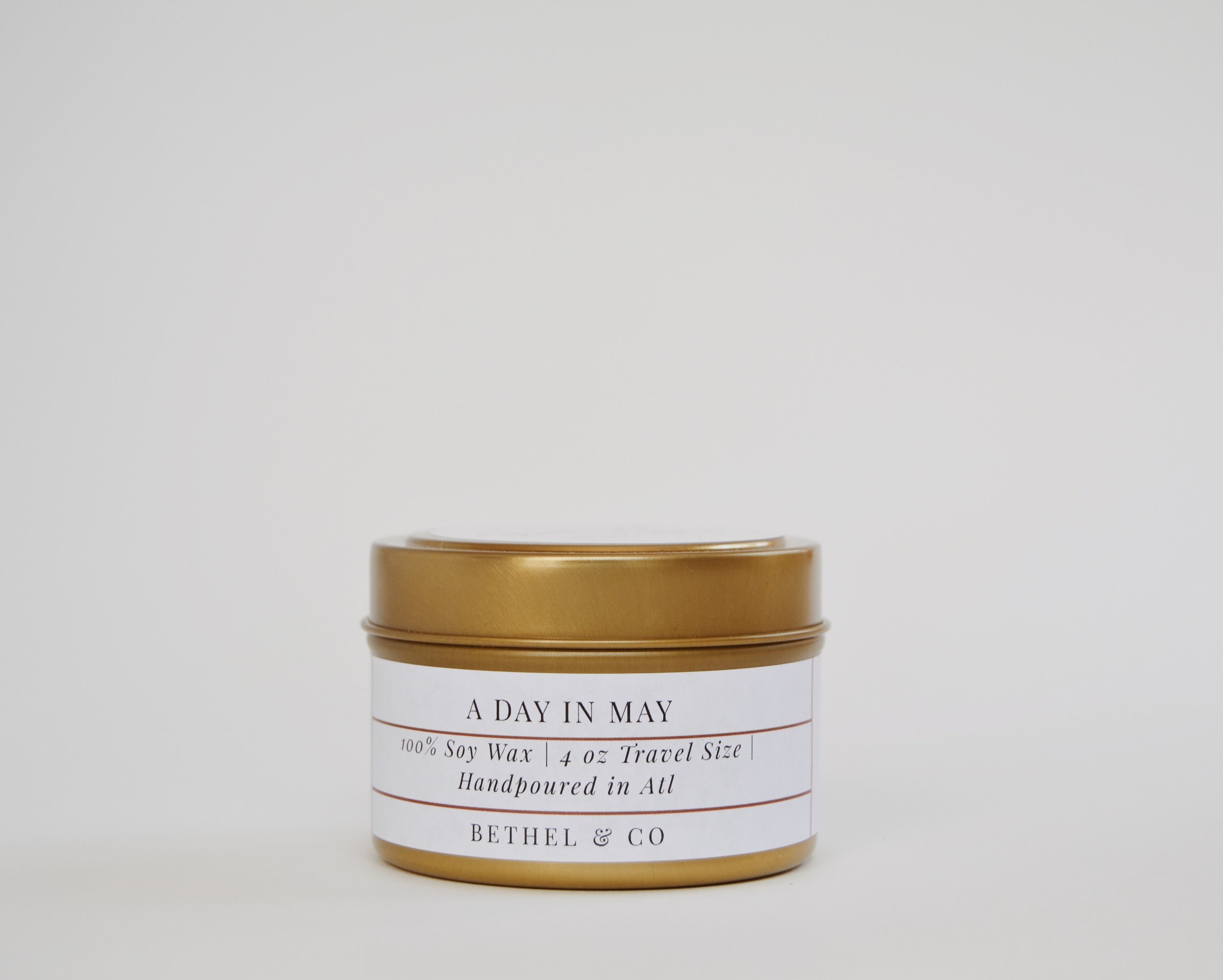 A Day In May Travel Size
A Day in May will evoke the feeling of walking through a garden full of fresh flowers- not too overwhelming, with a nice balance of floral and a bit of earthy woodsy. This is the perfect candle to burn on a nice spring day with the sun shining bright through the window while you sit back, relax, and let the sweet aromas consume you.
What we love about this candle: This candle is a great mix of floral & wood. It is not to overpowering for those that do not like that overly flowery scent. It has the perfect bold balance for those that love a fresh clean scent.
Poured into our beautifully gold tin and perfectly paired with our cotton wick that will deliver a subtle candlelight glow for 35+ hours. Each one of our soy travel candles burn cleanly and safely so when you're done pop on the lid and bring it along your next destination. Each tin holds 4 oz.
PERKS:
-Derived from soy beans
-Lead & Zinc Free Cotton Wicks
-Phthalate Free
-35 Hour Burn Time
-4 oz
Top: Violet, Lily
Middle: Magnolia, Freesia
Base: Peony, Wood